I suspect all mums feel the same – in this digital age, we are hugely pressured to capture moments on camera wherever we can. If we miss that moment, then we feel like sh*t – it'll never be re-captured again. But I've gradually learned not to let these times bring you down, and to focus on the positive. Positive thinking is something we can all learn a bit more of — whether you do it already, or don't bother with that mumbo-jumbo now's a good time to learn.
Sometimes it seems like these moments—and the organised chaos of our everyday life—will go on forever- an endless blur of snotty noses, kisses and cuddles, tantrums over who wants to have the blue bowl that morning at breakfast. But they won't. Someday my children won't run into our room in the morning so excited to see their Mummy and Daddy. Some day I won't have to tell my little girl to stop jumping around like a flea when we are out and she is holding my hand because she is just such a ball of energy that she can't walk sensibly. Someday I won't lie feeding our baby boy his last feed at night time, I won't stroke his head or watch the way his beautifully long eyelashes flutter as he drops off to sleep.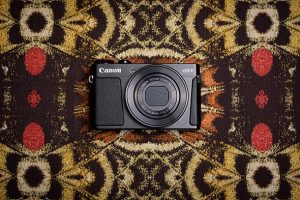 Another camera?!
Even though some days can feel relentless, there are times when I want to grab it with both hands and tell it to just slow down. Those milestones happen so quickly- first steps, first words, first day at school… and while it is wonderful to watch your children reach them, at the same time it is so bittersweet too. They pass us as by all to quickly. I use my iPhone 90% of an opportunity to take photographs. I have my DSLR, which I revere, however these days you can't beat a smartphone for simply snapping the odd photograph while you approach your day by day business.
What's more, interestingly, a portion of my most loved photographs have been ones I have taken on my iPhone. They appear to be quite a lot more 'at the time' and real to life by one way or another, less presented. That is the reason I was truly intrigued to evaluate the spic and span PowerShot G9 X Mark II to check whether it measured up to my phone.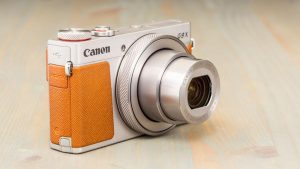 The first thing I notice when I view the above photos is just what superb quality they are. The colours and depths are far superior to anything available on the phone market. Considering the price of this camera (around £370) and the fact that it is just so small, the quality is really fantastic. I think the photos look really sharp, the colours are rich and it also captures so much detail. You can definitely tell it is a better quality than my smart phone (which is the newest model iPhone 8), the photos just "pop" a lot more.
I loved shooting with it on my little random weekend day in the life. Ths Powershot camera is incredibly easy to use, with you being able to have as little or as much control as you like. For the purposes of this review I shot in auto, mainly to see what kind of settings the camera would capture on my behalf, and I was pleasantly surprised- the PowerShot G9 X Mark II took some lovely shots. But there are also untold manual settings, as well as a video recording setting too – anyone else remember the old JCB handheld video cameras of the 90s? I so wanted one of those. ANyway, I quickly tried out the video setting too and thought it was fantastic — the camera was really superfast in autofocus and the sound quality was astounding, to be frank.
So overall I'd give it 9/10.