Why do I do it? Every few years I get a dumb-phone but then I get fed up with it and get a nice shiny new iPhone. But then it breaks… Rinse and repeat. Are you like me and having trouble using your iPhone 12 with young kids?
Sorry but the companies like Apple have us by the short n curlies… they know we need a new iPhone – they make them cheap to buy every month.
There are several reasons why this could be happening, but the quickest way to fix this issue is to perform a Reset All Settings. Open the Settings app and select General. Tap Reset All Settings under the heading Reset. This will clear all data stored on your phone and restore it to its original state. After performing this reset, you should be able to enjoy your iPhone 12 again! Yay, clever mummy.
Repairing your iPhone 12
OMG! Apple announced that it will offer same-unit repairs on iPhone 12 models. This new repair method can fix many issues, including inability to power up, problems with Face ID, and malfunctions with enclosures. The new method is available in countries where Apple sells iPhones, and Apple has reiterated its commitment to reducing its carbon footprint. Here are the steps to repair your iPhone. It doesn't matter if your iPhone is damaged by water or dust; it can be repaired quickly and easily.
First, try contacting Apple to see if your device is still covered by its warranty. You can return your device to the store if your warranty has expired. Mummies will often need to purchase new accessories to fix their phones. You can try different cables. For assistance if you are unable to find a replacement battery, visit the battery replacement section on Apple's website. Apple also offers troubleshooting tips for users.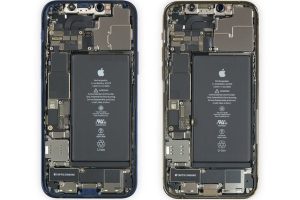 Repair costs are extortionate too…
Apple has updated its support page with the current price of an iPhone 12 repair. AppleCare+ members will pay just £29 for a repair for any other damage, and £279 for a replacement screen. Apple's new iPhones have a harder display and a ceramic shield made of nano-ceramics. But how much will it cost you to fix your phone?
Apple says its prices for iPhone 12 repairs are the same as those for repairs at authorized repair shops. The cost of a replacement screen will be £234 at an authorised shop, and £280 if you buy it out of warranty. The company claims that consumers will pay less if there are more repairs available. This option will likely be offered by more Apple retailers. AppleCare+ is not the only option. Apple's insurance policy is also available. If you have the AppleCare+ plan, Apple will replace your iPhone if it is stolen or lost.
Somewhere like iStore , not an official Apple place btw, can repair it too or you can DIY it.
Requirements for repairs
Apple's 2021 iPhone, the iPhone 12, was released in late October 2020, much to the delight of Apple fans like me, and not my hubby who hates me spending money.
Look. At. It.
Its edge-to-edge OLED display, drop-resistance technology, dual camera system, and aluminum edges all made it highly anticipated, but it is still susceptible to accidental drops.
The Apple Repair Programme (UK) will initially only repair the modules that are most commonly serviced, such as the screen and camera. However, later on, additional repairs will become available. Apple builds durable products, and repairs can be performed by certified technicians using Apple genuine parts. In addition to Apple retail locations, repair services are available through independent service providers or mail-order repair centers.
Here are the requirements for iPhone 12 repair.
Requirements for AppleCare+ coverage
Are you looking for AppleCare+ coverage for your iPhone 12? AppleCare Plus is a monthly subscription that provides protection for broken or damaged iPhones. This plan covers accidental damage twice per year, up to two years. In addition to broken iPhones, it covers Macs and some accessories, like AirPods, Beats headphones, and HomePod. Those who have purchased AppleCare+ should contact Apple customer support for more information about the service.
You can check if your iPhone has AppleCare+ coverage or a standard warranty. First, you can go to the About page of your Apple device to find the serial number. After finding it, hold your finger over it until a Copy bubble appears. Next, paste this number into the text box in the warranty tracker. Your AppleCare+ coverage may not include repairs for the device.